Women have strived for decades to prove that they are just as capable and skilled as men. The 'glass ceiling' has been an idea dominating the business world when very few women or minorities were able to climb to the top of the business or political ladder. While there are female CEO's, there is little arguing that the number of men still outweigh the number of women but hopefully before too long, the gap will close.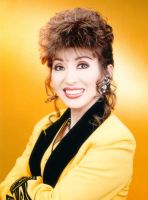 However, that doesn't mean that women are completely unsuccessful and Dr. Tae Yun Kim is a prime example. She is CEO of Lighthouse Worldwide Solutions, has founded her own school of martial arts: Jung Suwon, and has started her own new business called TYK Fashions. She has no problem demonstrating her skills in business and starting new business adventures.
As a CEO of Lighthouse Worldwide Solutions, she is aware of the struggles a business can face and the difficult but necessary choices to keep the business going. And she has already had to make those choices as CEO of Lighthouse Worldwide Solutions. However, Dr. Tae Yun Kim has helped turn a once struggling business into a once-again thriving one.
She even has made decisions to open her own studio where she has her own TV show, can produce videos for her Jung Suwon School of Martial Arts, and create videos for the products that Lighthouse Worldwide Solutions develops and manufactures. It is one thing to work for a company and dedicate years there, but Dr. Tae Yun Kim has worked for several businesses, has the knowledge to found her own school, and start her own fashion business. Dr. Tae Yun Kim is an exceptionally skilled business woman and very talented and dedicated to what she applies herself to.